ECHO MENSA is the brainchild of New York City-based composer/musician Jeffrey Thomas Lowell. After successful stints with several bands, J.T. wanted to create music that expressed deep, often overlooked emotions and sensations. Music that is provocative and evocative on multiple levels. Music that is challenging to realize in a "band" format. The music takes its cues from everything from 60's pop to 80's dance to chilly post-industrial beats to ambient moodscapes and beyond. Rift, the first album by ECHO MENSA, takes elecronica and "chill" music in new directions and opens up the genre so that conventional arrangements can live in a tension-filled harmony with electronic sounds and dreamlike atmospheres.
ECHO MENSA takes its name from a plateau on the Jovian moon, Io. One of the most active bodies in our solar system, Io captures the essence of constant renewal.
To experience the music of ECHO MENSA, click here: Sample Tracks and here: Store.  And please see the Scribblings page for free streaming links!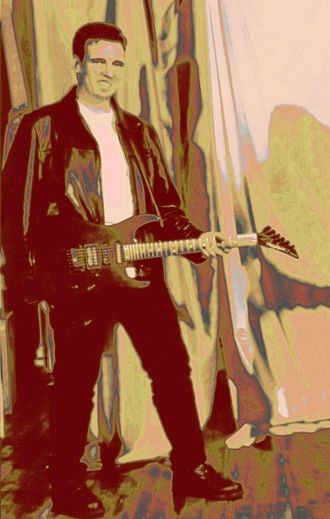 Copyright 2020, Jeffrey Thomas Lowell. All Rights Reserved.